This page shows pictures of the rear seat bracing I made.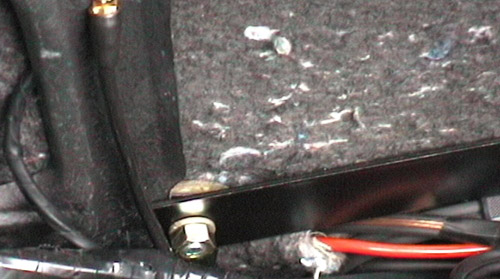 This picture shows the lower left fastening point. The hole was
already there, on a little tab. This is the same on both sides.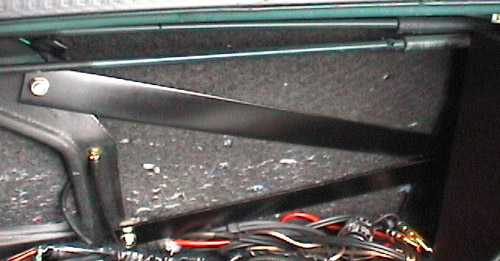 This picture shows the drivers side of the bracing. It makes
an X shape, meeting on top of the center vertical. There is
a bolt where they meet to make two separate triangles in
addition to the bracing supplied over the length of each piece.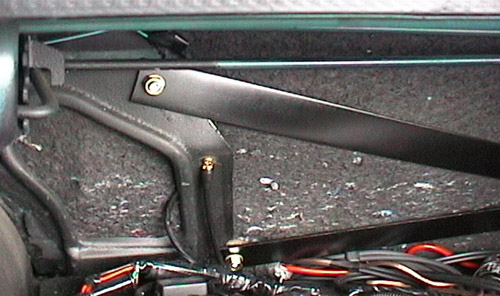 This picture shows another view of the drivers side mount.
Each brace is exactly 3 feet long. This was easy since the
metal strap came in 6 foot lengths. I merely drilled a hole
one inch from each end and bolted them in using the pre-
existing holes on the bottom and drilling the two top holes
and the one through both braces and the center vertical.


Click to go to the next page.

Click here to go home.